INDUSTRIAL ORGANIC ABSORBENT
CONTACT US
LEARN MORE
REAL SAVINGS
Fix a spill in less time
SpillFix will take up to 85% less time to cleanup a spill compared with clay based absorbents. That means a lot less downtime and less wasted man-hours.
Use less product
SpillFix-it with less! With SpillFix, nearly 80% less product is required as compared with clay based absorbents. Due to its super absorbency, SpillFix can often be used for more than one spill.
Create less waste
SpillFix has an environmental lifecycle second to none. It creates less waste and is landfill safe, providing lower disposal cost with no environmental impact.
LEARN MORE
SUSTAINABILITY
Organic Renewable Resource
SpillFix is manufactured from an abundant renewable resource, coconut husks.
No trees are cut down, nor are any pulping or mining processes required to produce it, making it the most ecologically sustainable absorbent product available.
Abundant Resource
The production of more than 70 billion coconut husks annually across Asia, means SpillFix Industrial Absorbent products will be sustainability produced indefinitely.
Small Carbon Footprint Production
SpillFix is manufactured at our factories located within coconut plantations so minimal transportation of the raw material (coconut husks) to the processing plant is required. Our environmentally aware production employs low energy processes.
SUPPLY CHAIN
Raw Material
Our combined production facilities have access to over 18 billion coconut husks annually, spread across three countries.
Consistent Quality & Supply
With ownership of the production facilities and 20 years expertise in supply chain management throughout Asia and western markets, we are able to guarantee consistent quality and continuous supply of SpillFix products.
Industrial uses
SpillFix is readily available and used in many countries. The following industries are already benefiting from convenient access to SpillFix products:
• Spill Kit Manufacturers and Distributors
• Fuel/Lubricant Distributors
• Emergency Response Vehicles
• Automotive Industry and Dealerships
• Shipping, Aviation and Marine
• Military Services
• Engineering and Mining
• Hospitality Industry
• Paint Industry
LEARN MORE
DISPOSAL
Encapsulating the Spill
SpillFix absorbs hydrocarbon spills by encapsulating the spill and trapping it inside it's hollow channel structure.
Landfill Safe
SpillFix Industrial Organic Absorbent has been tested to the USEPA Leachate standards for landfill disposal (always confer with local authorities).
Used SpillFix that has absorbed hydrocarbons can be used as a fuel source in energy producing incinerators.
Biologically Stable
SpillFix is biologically stable and free of harmful micro-organisms. When used SpillFix is disposed of, it provides a perfect environment for the development of bio-degrading organisms that can oxidize the absorbed hydrocarbons faster than the biodegradation of the organic SpillFix itself.
Coir Pith (image magnification X350). It has been estimated that the surface area of coir (coconut husk byproduct) to be approximately 0.6ha (6000M2) in a single liter of material.
The large surface area is created by the hollow channel structure.
LEARN MORE
WORKPLACE SAFETY
Non-Carcinogenic
SpillFix is made from coconut husk, an organic renewable resource that is non-carcinogenic. It contains no chemicals and is silica free.
For a healthy and safe workplace
With SpillFix in your spill-emergency response kit, you can be confident that you are using the most effective spill cleanup solution for a healthy and safe workplace. With the ability to clean up a spill immediately you provide for a safe workplace sooner.
Non Abrasive
SpillFix is dust free, and non-abrasive on your workplace equipment.
CONTACT US
Spillfix Compared with Clay 01:06s
SUPERIOR UTILITY
Faster, no waiting
SpillFix Industrial Organic Absorbent instantly absorbs any liquid spill on contact, so spill areas can be cleaned up with minimum downtime and the area immediately rendered safe.
Cleaner, no mess
SpillFix Industrial Organic Absorbent is clean, dust-free and non-abrasive. With SpillFix there is no after clean-up mess to handle as with heavy sticky clay or absorbent pads.
Safer, no health or disposal problems
SpillFix Industrial Absorbent is organic, nontoxic and completely safe to handle. SpillFix will not leach out the absorbed hydrocarbon liquids, making it landfill safe.
Watch SpillFix clean up a real spill
SpillFix, the smart choice 00:58s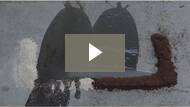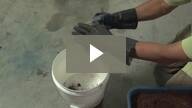 SpillFix Prefers Oil to Water 00:27s
SpillFix Stops Oil Flow 00:37s
RECYCLING
Energy Source
Used SpillFix that contains hydrocarbon spills can be used as a fuel source for the production of energy. SpillFix containing motor oil provides a BTU level 200% higher than un-used SpillFix. SpillFix will incinerate leaving zero residue.
Paint Can Recycling
SpillFix can be used to clean out old paint cans and make them recyclable. The absorbed paint will be rendered harmless, and can be disposed of as solid waste that will not leach any toxins into the environment.
CONTACT US
INDUSTRIAL ORGANIC ABSORBENT
FIX IT NOW • FIX IT FAST • FIX IT FOR GOOD
© Copyright 2013. All rights reserved
​
www.spillfix.co.uk
​
www.spillfix.com
www.spillfix.com
​
www.spillfix.ca
​
www.spillfixchina.com